IT'S THE MOST COMPREHENSIVE IMAGE COLLECTION OF THE AMAZING CONTORTION ROUTINE OF ANGELA LAURIER IN 'CIRQUE DU SOLEIL' YOU'LL FIND! (I think!)
Here are a total of 60 images capturing the fantastic work of Angela Laurier, who performed with Cirque Du Soleil in the late 1980's during the 'We Reinvent the Circus' tour. If you don't have the video of that show, you'll want to download these images! Even if you do, I think you'll still find them a good addition to your image collection.
To make it easier for you (and me) to get these to you, I've packaged up the images in three Zipfiles. Each file has 20 images. Check the thumbnails and download any or all groups you choose.
---
Set One (Images 1-20)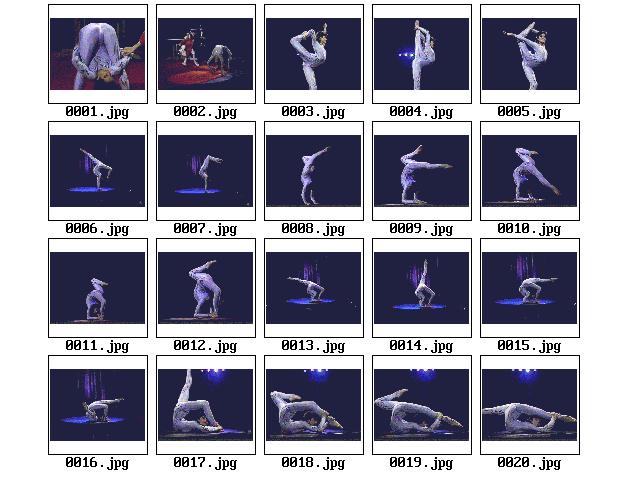 CLICK HERE TO DOWNLOAD IMAGES 1-20
---
Set Two (images 21-40)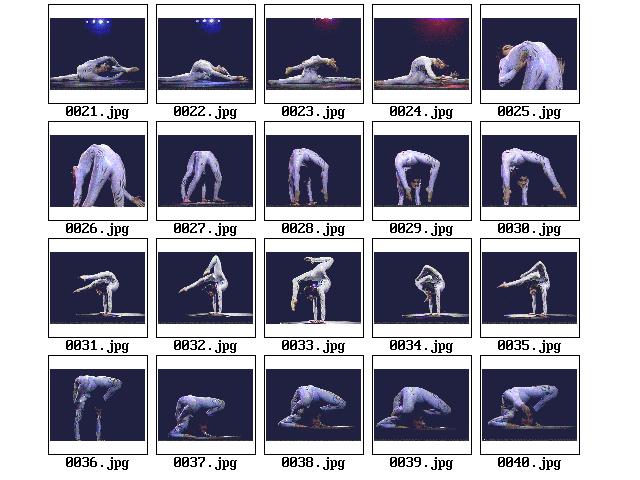 CLICK HERE TO DOWNLOAD IMAGES 21-40
---
Set Three (Images 41-60)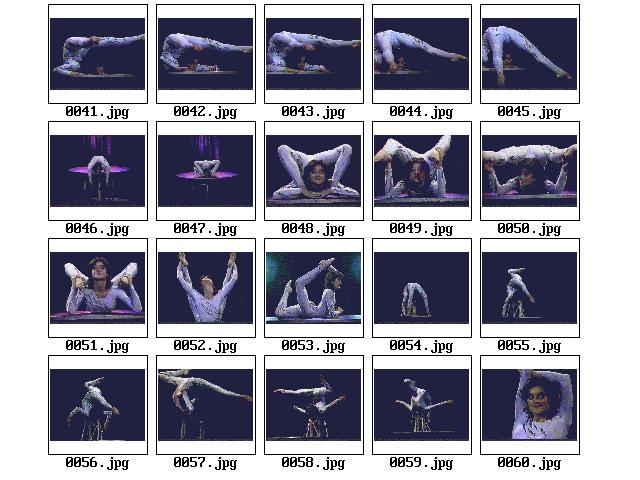 CLICK HERE TO DOWNLOAD IMAGES 41-60
GOTO