NANCY LUNA PERFORMS A CONTORTION ACT ON 'EXTREME GONG'!
Californian Nancy Luna, who is into contortion as a body modification (see the Body Play website for information about her), made an appearence on 'Extreme Gong' on the Game Show Network Thursday, June 10th. Here are some 'Snappy' images of her rather impressive routine. Click HERE for the zipfile with big images!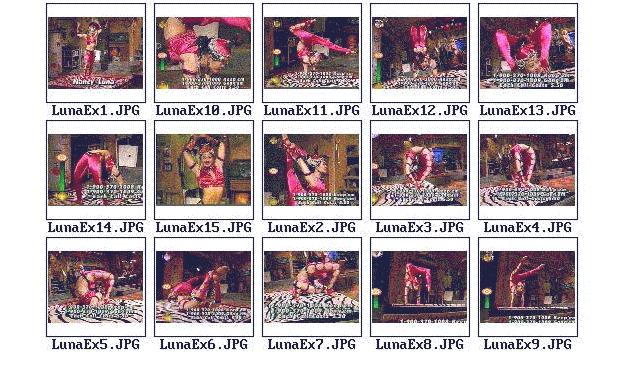 By the way, she survived the 'GONG'.. I'm not sure if she won the competition, but I'm betting she did!